The Hollywood Brazilian Film Festival is a non-profit festival held every year in Los Angeles, California, dedicated to promoting Brazilian cinema in Hollywood. The 11th edition of the event screened short and feature films, including one Oscar-nominated feature film.
The 11th edition of the Hollywood Brazilian Film Festival was themed "cordel", a northeastern art movement created in the 1900s. The event did not get funding that year, which risked the event's cancellation. The producer decided to move forward with the event two months before the scheduled date. The biggest challenge with this project was to create the visual identity and media kit of festival with a short budget and tight deadline.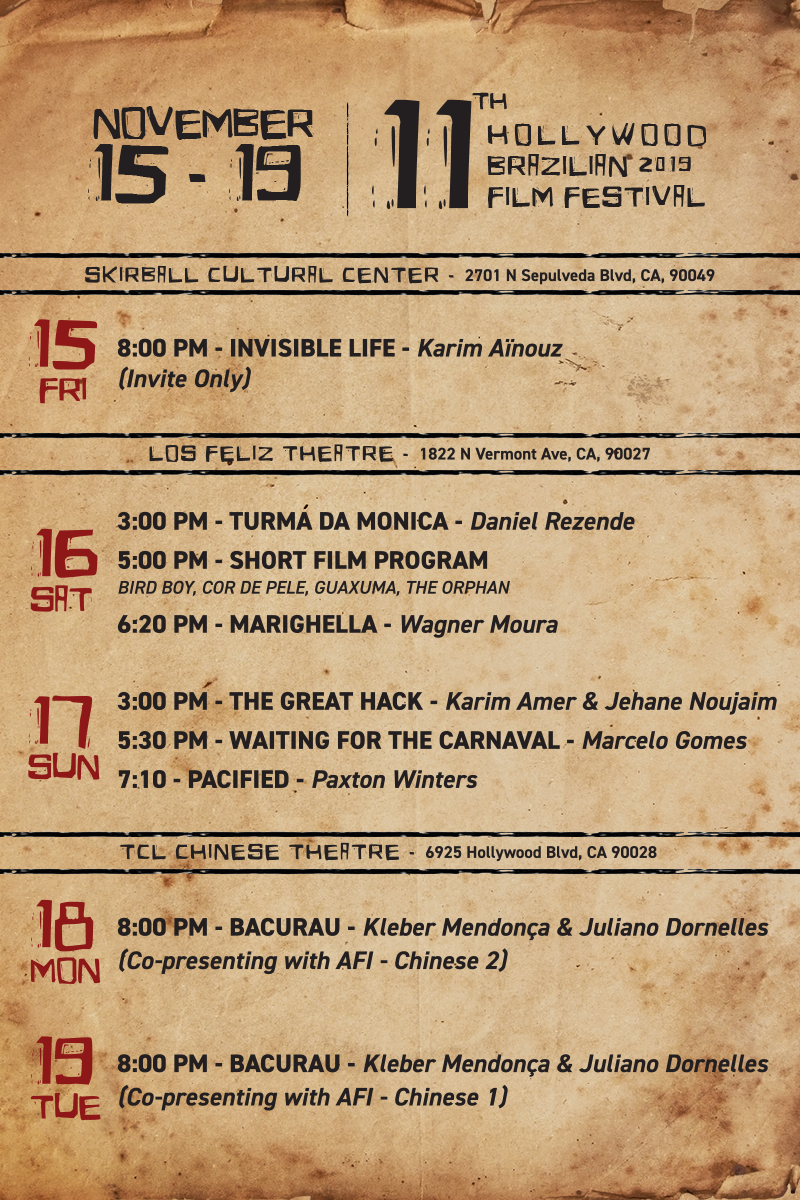 I worked alongside an art director to create the visual identity and copywriting. We created extensive material for web and print graphics including: save the dates, invitations, email campaigns, website, instagram posts, event agenda, posters, backdrop, stage design, and supplementary graphics for post-event communication.