The Hollywood Brazilian Film Festival is a non-profit festival held every year in Los Angeles, California, dedicated to promoting Brazilian cinema in Hollywood. The 11th edition of the event screened short and feature films, including one Oscar-nominated feature film.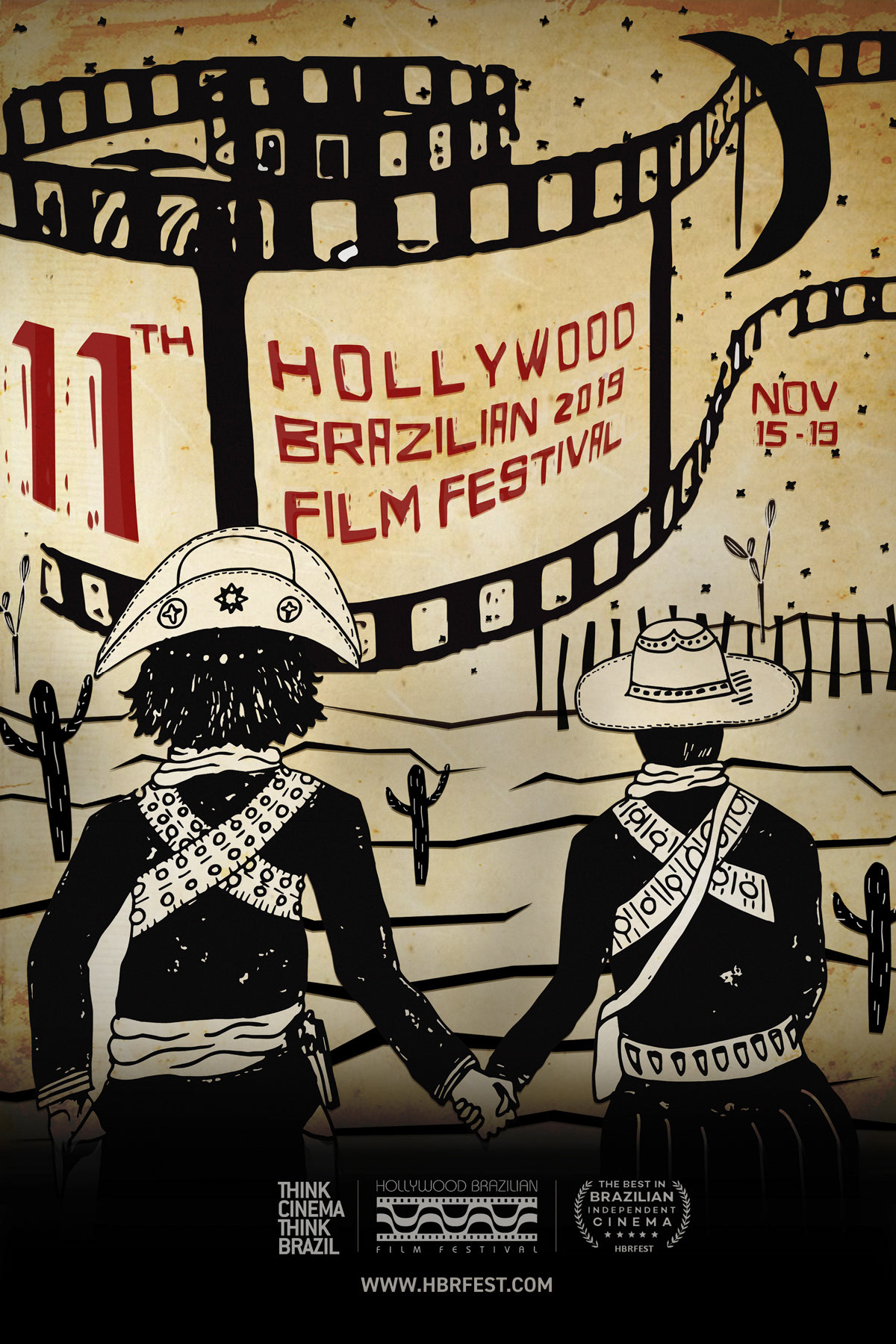 THE CHALLENGE:

The 11th edition of HBRF did not get funding, which risked the event's cancellation. The producer decided to move forward with the event two months before the scheduled date, but the job would have to be pro bono.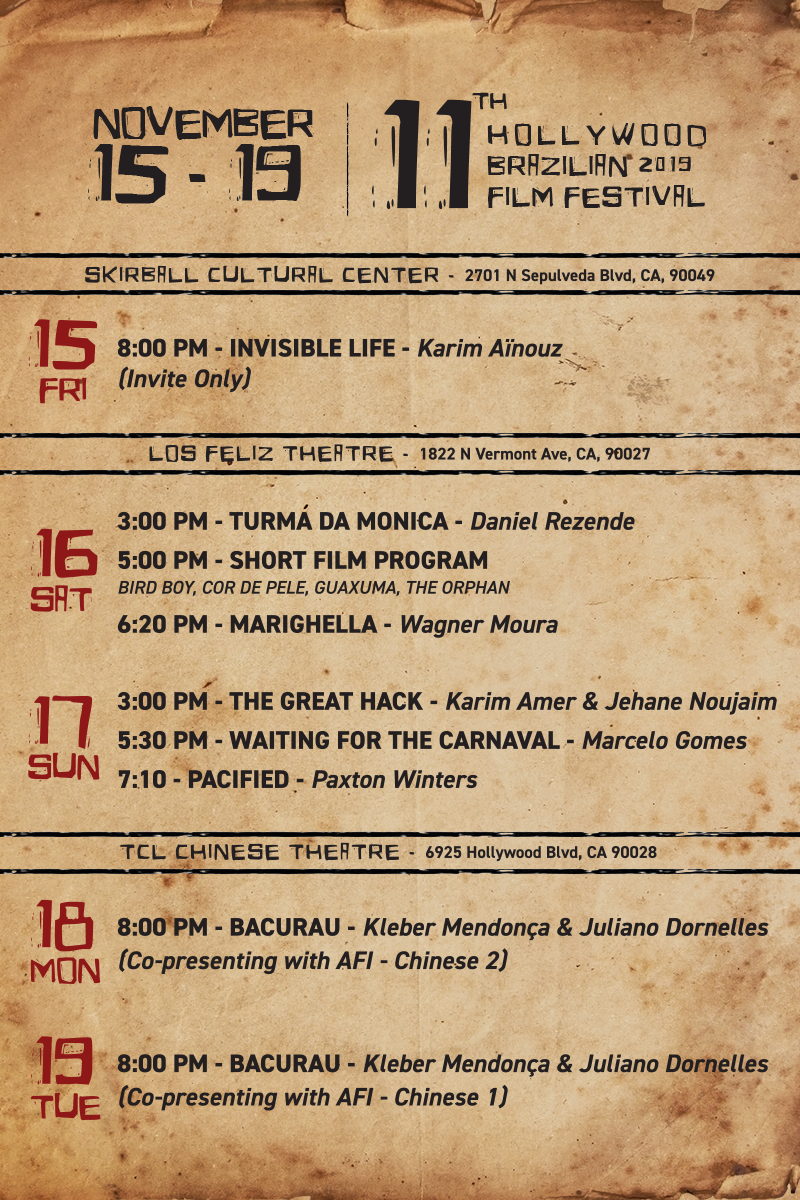 THE SOLUTION:

I was introduced to the producer by a mutual friend who I had worked with before. The two of us partnered up in full force to create the visual content of the entire event. We created an extensive list of web and print graphics including: save the dates, invitations, an email campaign, website, instagram posts, event agenda, poster, backdrop, stage design, and supplementary graphics to complete the event.