Ah Pashto is an established brand in Rio de Janeiro, Brazil, that uses a holistic approach to farming, producing high quality organic products, such as cow milk, goat milk and cheese, eggs and more.
THE CHALLENGE:

The owner of Ah Pashto, a young biologist and farmer from the Savory Institute network, focused his time on producing quality products and selling them in both local markets and larger supermarket chains. He also pioneered holistic land management throughout Brazil. 
With the focus on the product and production there was a lot of room for his brand to grow within its current audience as well as exposing the company to a larger network and connecting with a more social conscious and young audience.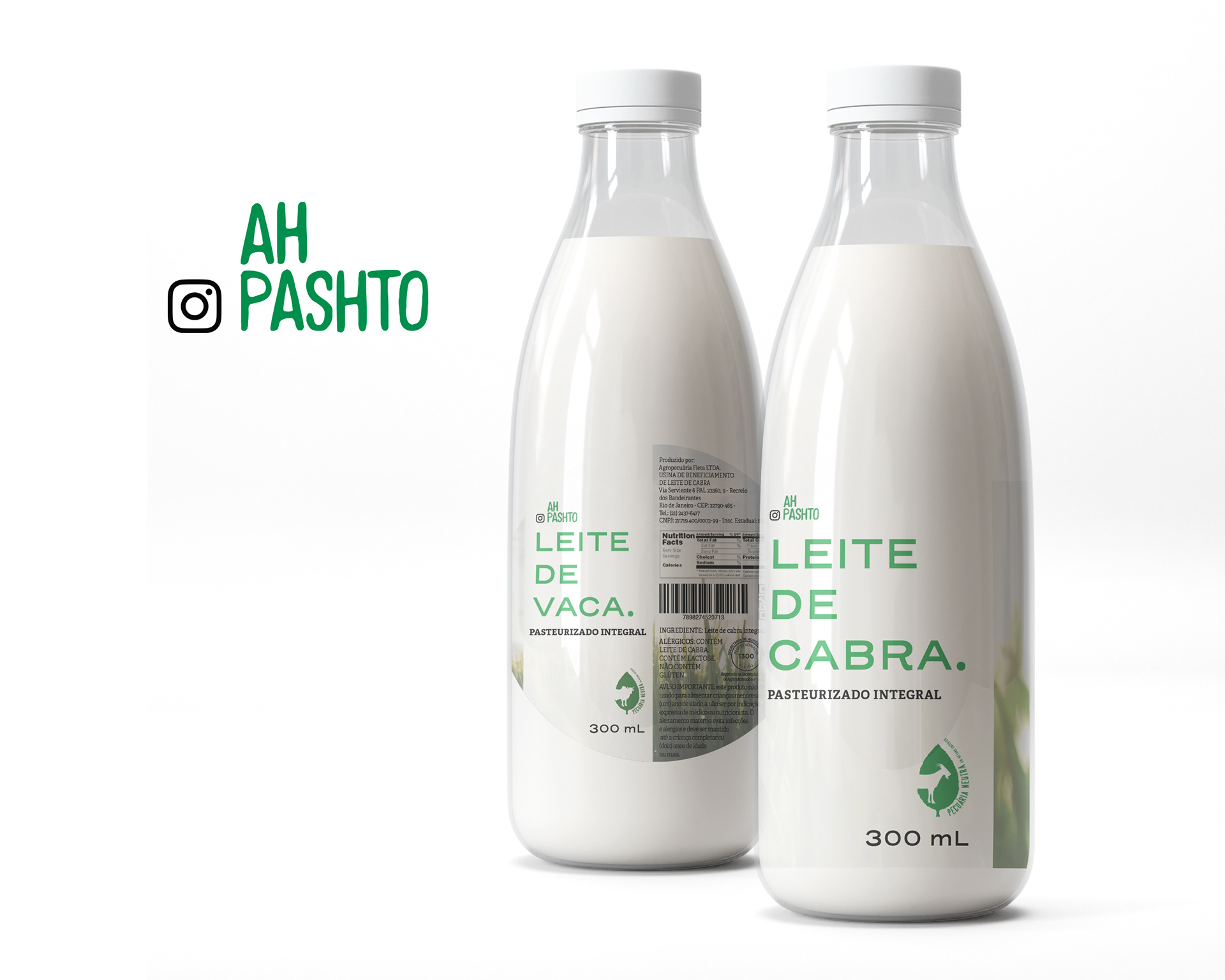 THE SOLUTION:

I was in charge of rebranding Ah Pashto, starting with the logo. A simple logo alteration brought the organic products into a younger audience with a modernistic brand demand. The fun logotype combined with a modern wider font and cleaner label design made its products much more attractive on supermarket shelves.