Casca is a startup based in Rio de Janeiro, Brazil, that provides a subscription model composting service for residents. The company collaborates with non-profits and cultivates a network of local producers that offer sustainable goods to clients at the end of each month.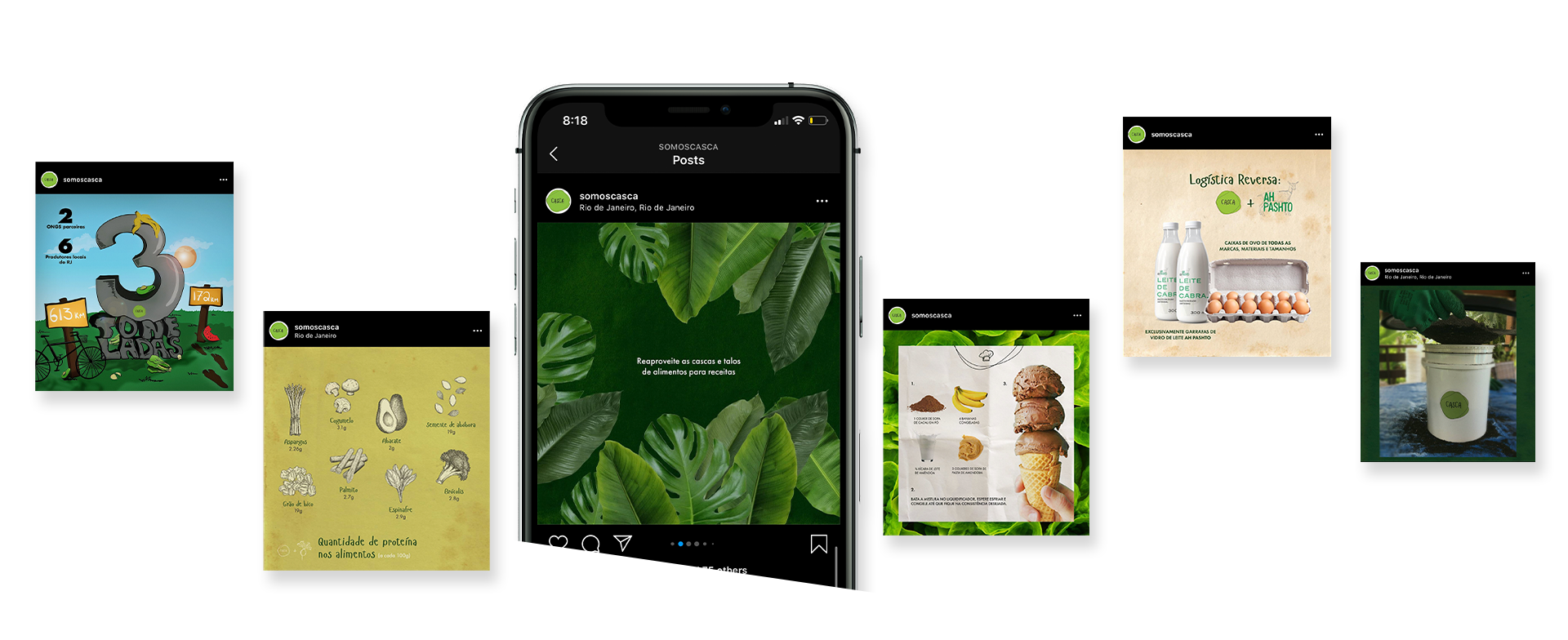 THE CHALLENGE:

I was contacted by Casca to create and manage its visual presence on and off-line since its inception. The four co-founders were young

entrepre

neurs with a great idea that few people knew about. Not only did we have to create a brand around a sustainable solution, but also educate the market about organic waste and its impact to the ecosystem.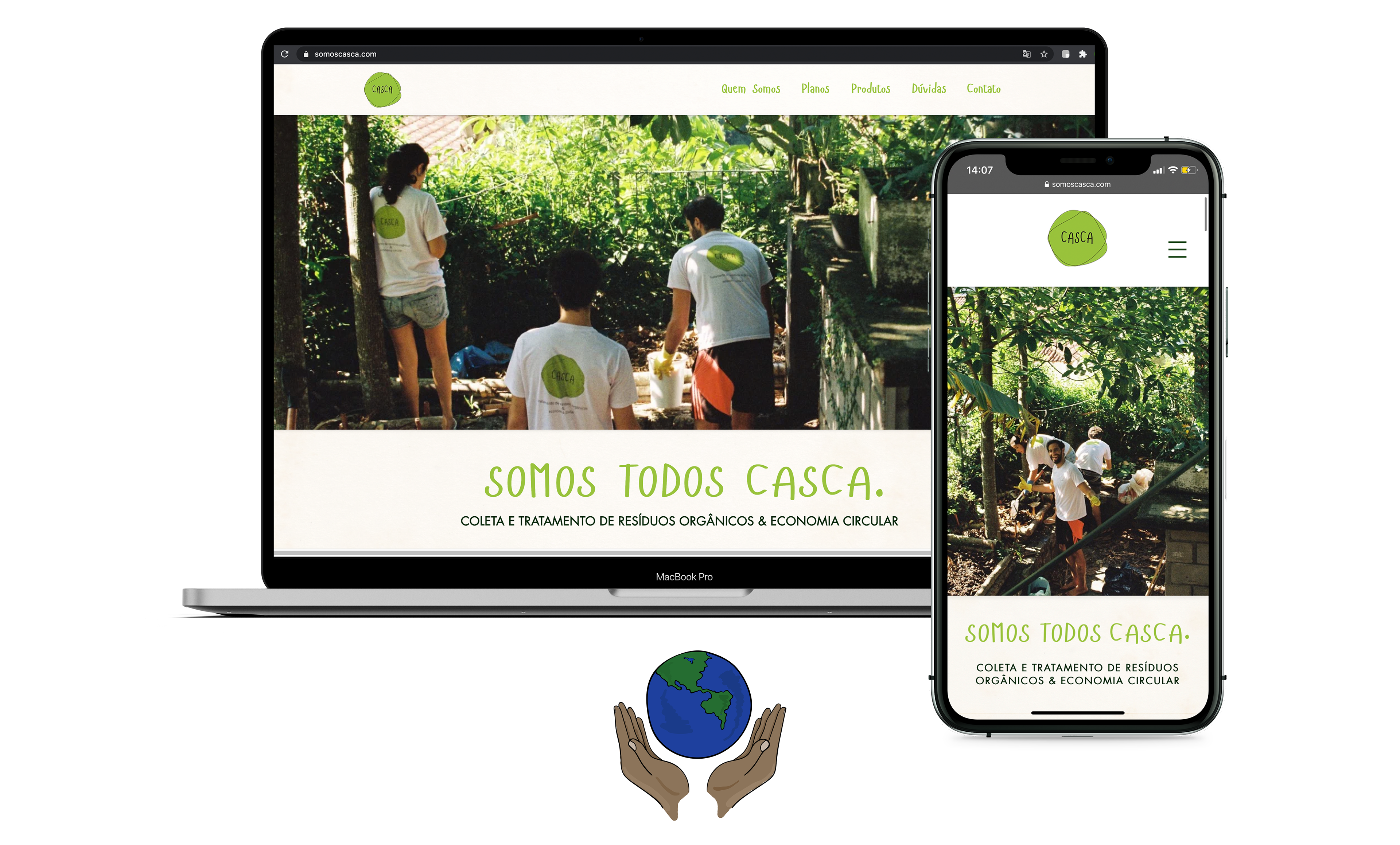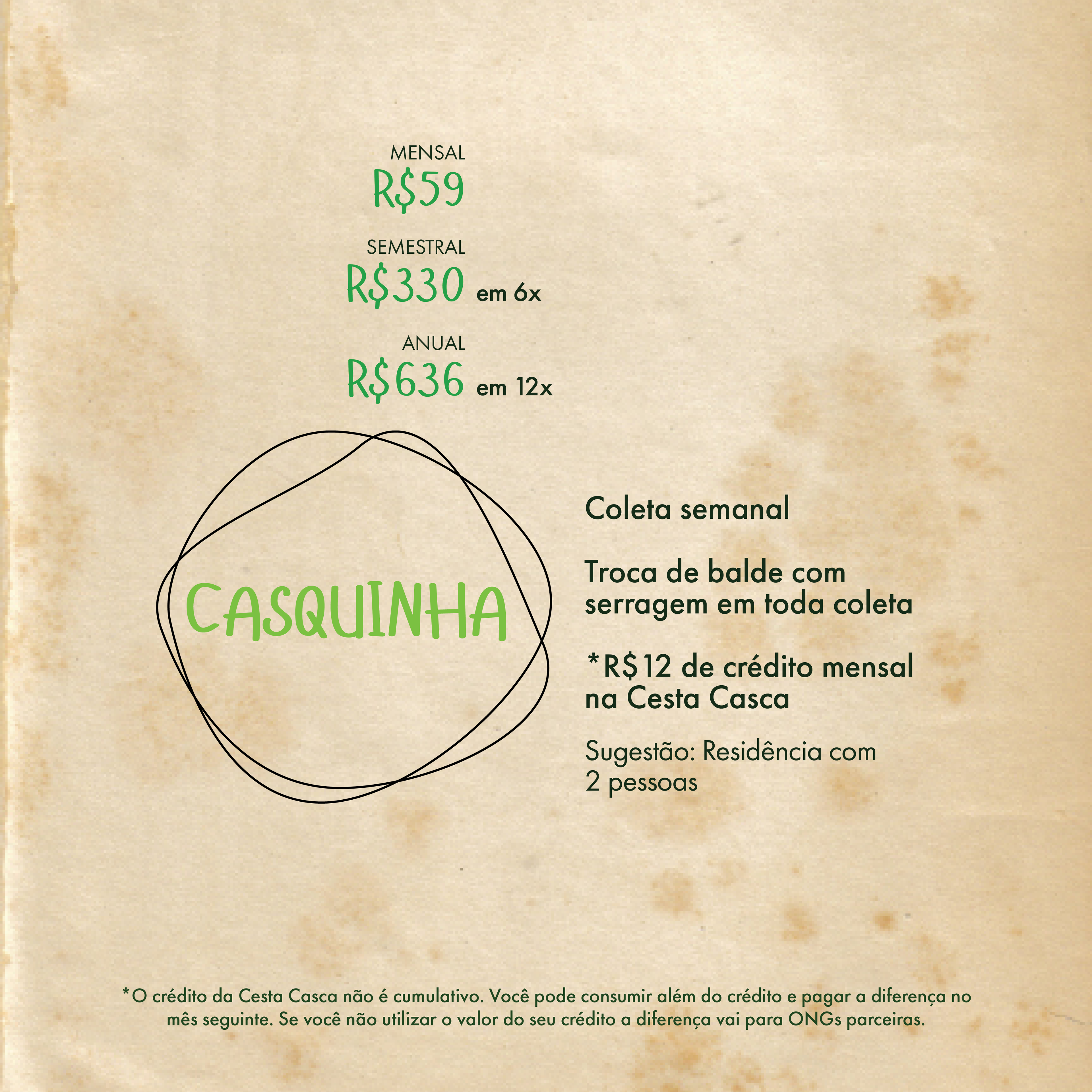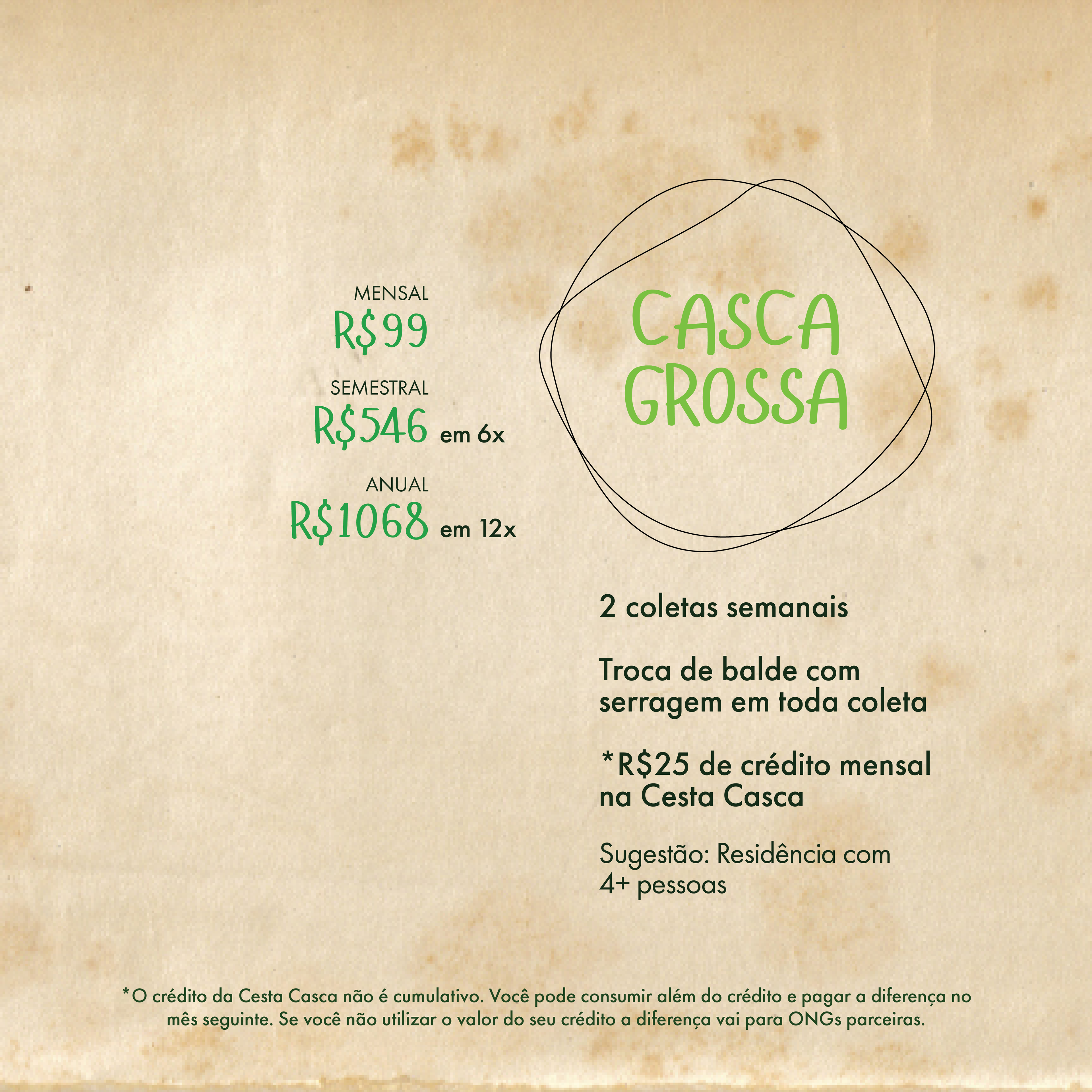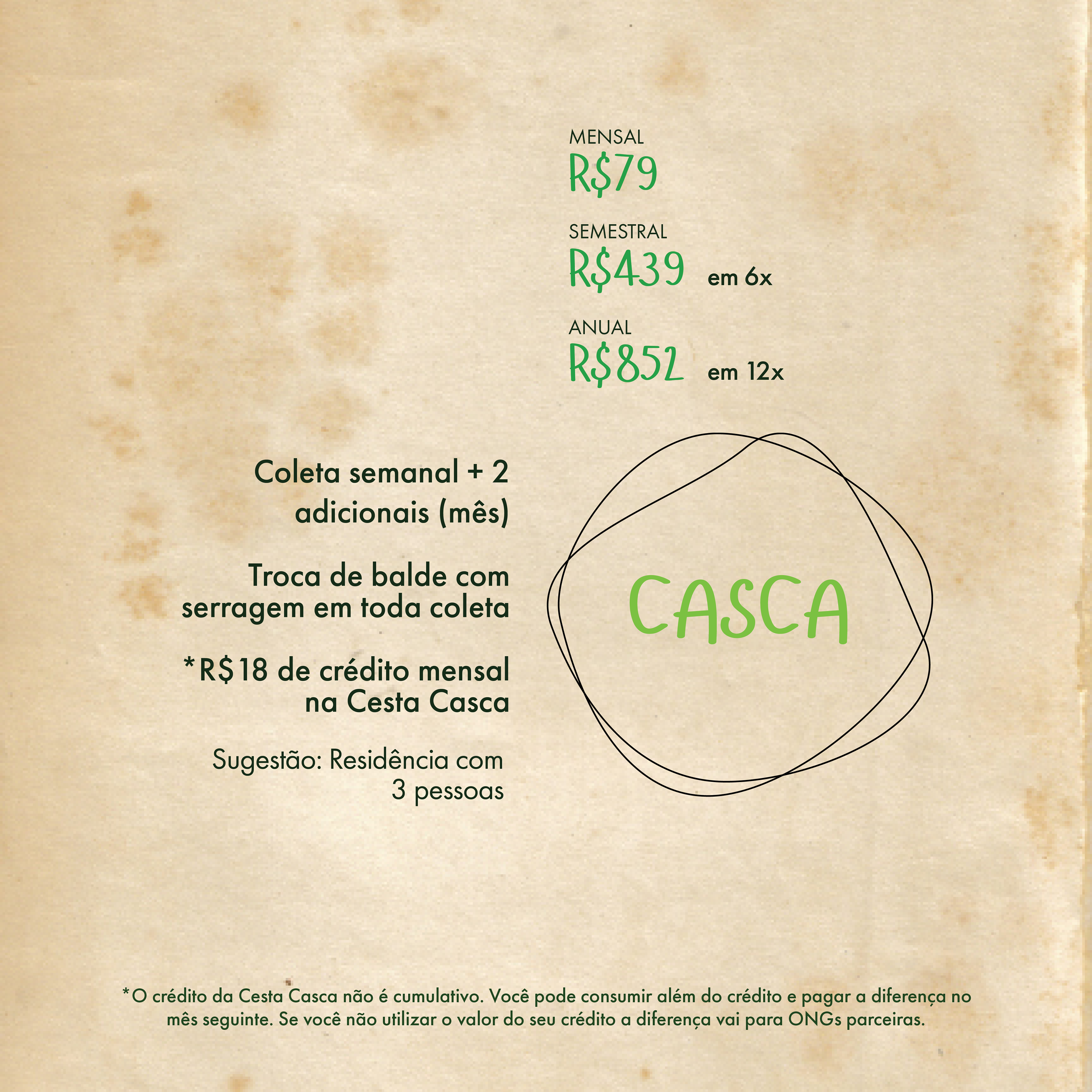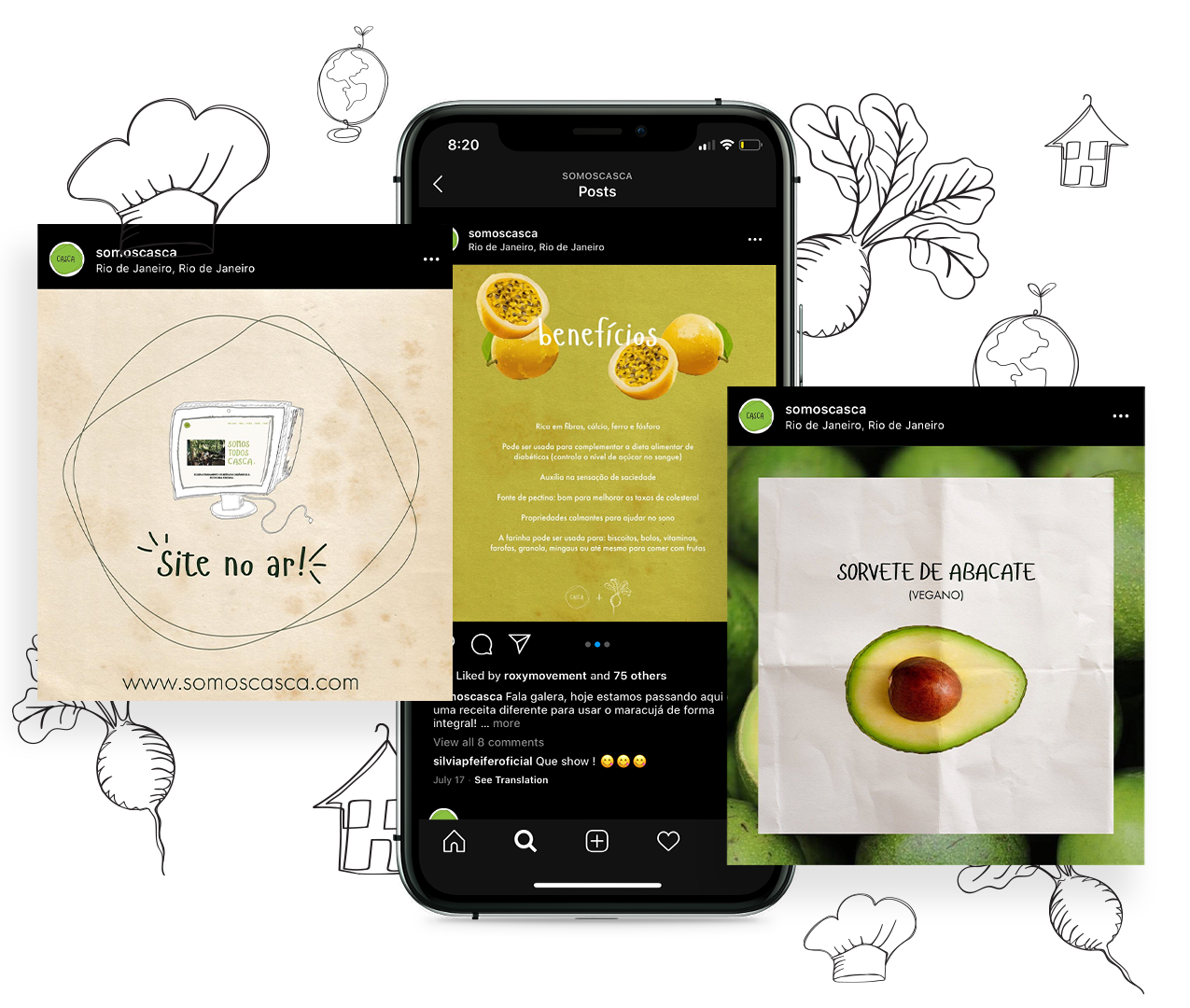 THE SOLUTION:

 Casca came to me with a logo that lacked direction and clarity. The organic, almost outdated logo, became the differentiator against the highly structured brands seen everywhere, while complementing its online presence with a raw, simplistic, yet modern approach. With an informal communication, Casca became an approachable brand to those already in tune with sustainability as well as those interested but still lacking the know-how of conscious consumption.