Wooden sculptures emphasizing the human relation with hidden emotions and the environment. I believe complementing skills provide a better understanding of human behavior. The psychology involved in consumption and observation connect through multiple channels.
Sclupted Fig tree with metal needle and chains.
Araucária tree hung by rope in Cedrinho gallows with concrete base.
Braúna wood sculpture blocks balancing jackfruit tree branch.
Joao Tenenem dead nest sprayed in red.
Barb wire bathed in copper wrapping mango tree trunk.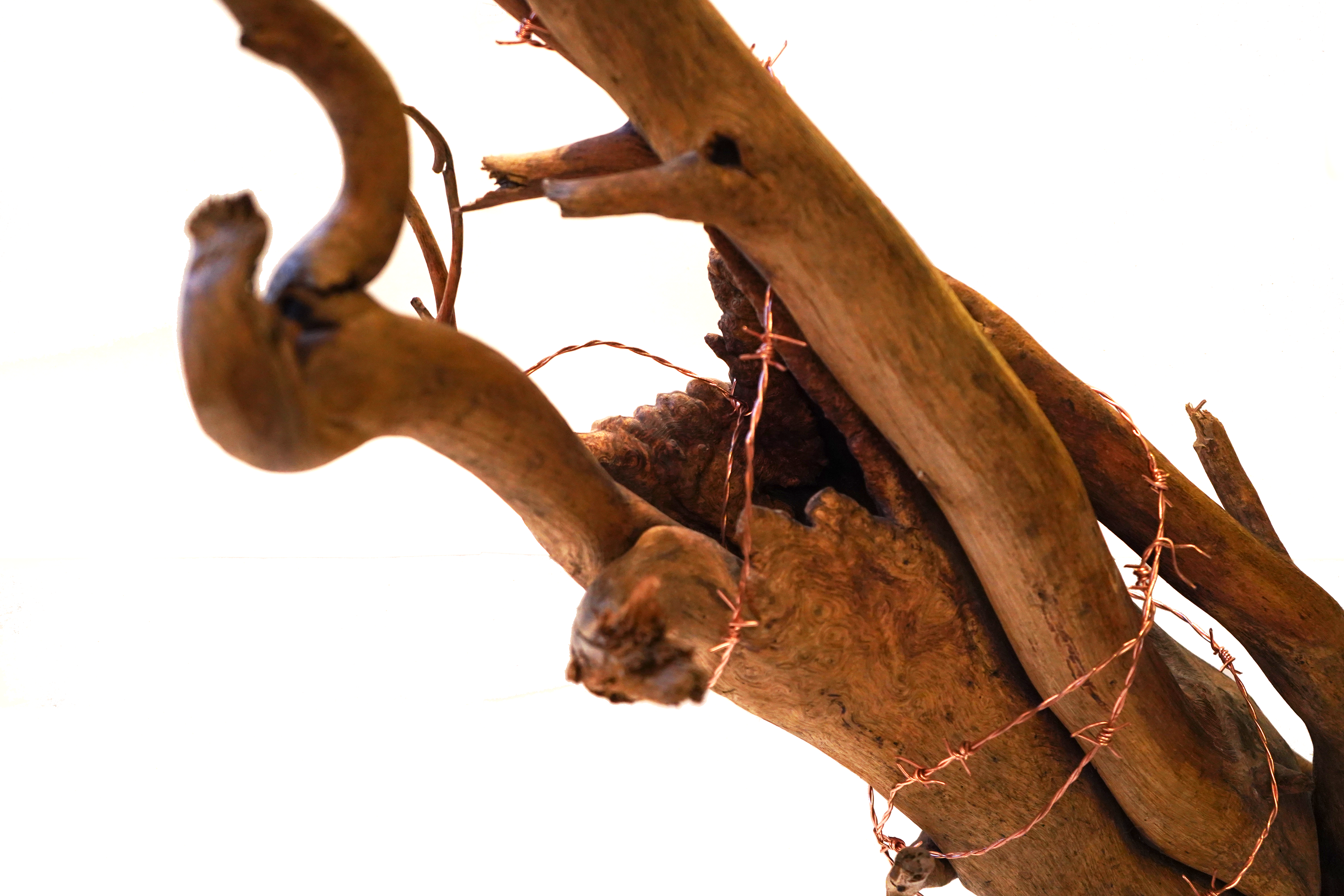 Saran wrap involved in beams extruding from araucaria log.