Vegan food bars that are combined to provide a complete daily nutritional intake. Its target audience comprise of active people practicing day long exercise, or the average worker that opts to replace a meal for something faster during working hours.
THE CHALLENGE:

The market for food bars is highly saturated, and brands provide minimal ingredient changes. Labels are creative enough drive consumers to its choice, but no food bar has yet provided a full meal with its combined options. The idea was brilliant, but needed to stand out amongst so many other less nutritional options.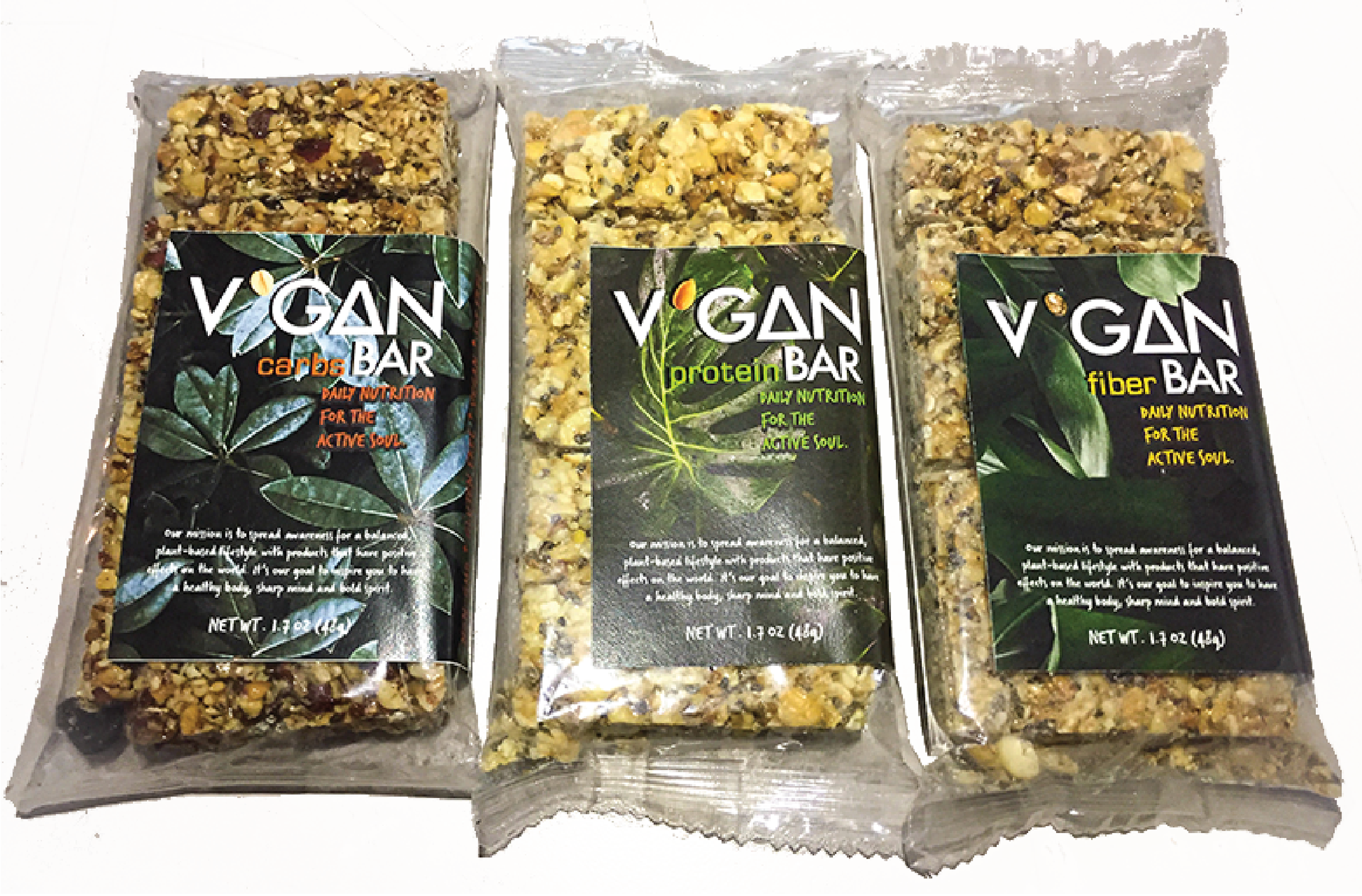 THE SOLUTION:

The slogan, Daily Nutrition for the Active Soul, combined with its name, VGAN BAR, were the first on hierarchy. Designing the label had to work in combination of all food bar options, hence color coding by nutrition category simplified the consumer's choice. Bars can be sold separately, but are intended to be sold as a meal plan, in one bag. The classic dark green leafy background contrasting with the fun type served as a clean solution to it's competitors who mostly relied on heavy graphics or clean backgrounds.